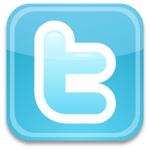 Twitter released a useful handbook for elected officials and political candidates that spells out how to set up and effectively  use the social media site. It was published once in 2014, but is still a great reference.
The 137-page report lays out the basics on everything from setting up an account to the best way to get retweets. The guide gives advice on rebutting critics during debates, providing Election Day information about how to get to the polls and disclosing locations for a candidate's public appearances.
This resource is available to members.
OnlineCandiateResources.com provides access to:
Online political campaigning articles

Downloadable campaign worksheets and checklists

Custom tools, including the Campaign Letter Generator

Political resources for fundraising, email and promotion

And more.
Access is FREE for Online Candidate website clients. Find out more.