Free Content
Check out our collection of free content. Each article is an introduction to one of our Online Campaigning Modules.
You may also be interested in:
Political Canva Templates
Free Canva templates for social media and print are available. You can edit, resize, download and even print graphics. You need a Canva account to use these templates.

Below is a free template that you can use right now: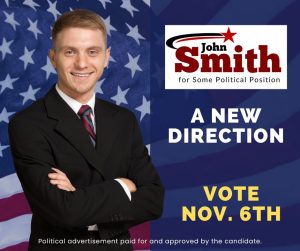 Access This Free Template (Requires Canva account.)
Additional Templates: