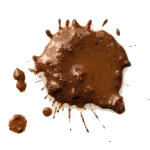 Political campaigns often post things online that can come back to haunt them. If this happens to one of your opponents, you'll want to leverage any online snafus as much as possible. To do this, you'll want to have records of the material in question. Of course, the best way to recover this material is to first preserve a record of it in the first place. Here are some techniques your campaign should regularly use to keep tabs on your opposition – and to recover information, if necessary.
This resource is available to members.
OnlineCandiateResources.com provides access to:
Online political campaigning articles

Downloadable campaign worksheets and checklists

Custom tools, including the Campaign Letter Generator

Political resources for fundraising, email and promotion

And more.
Access is FREE for Online Candidate website clients. Find out more.