Political Campaign Letter and Email Generator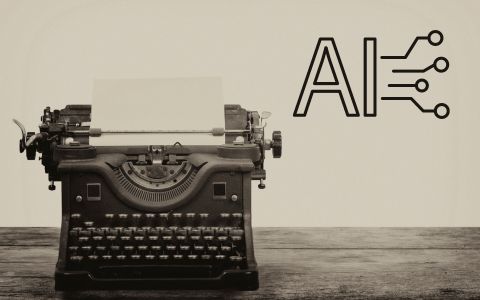 This tool provides content creation assistance for all types of campaign letter and email drafts. Use the tool to write campaign announcements, volunteer and donation requests, supporter mobilization messages, get out the vote reminders, and more.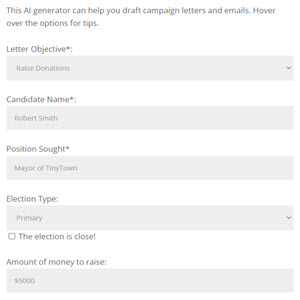 Fill Out The Form
Choose your letter type, and add your information.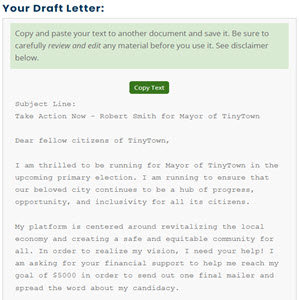 Generate Your Draft
Your letter or email copy is created for you to review.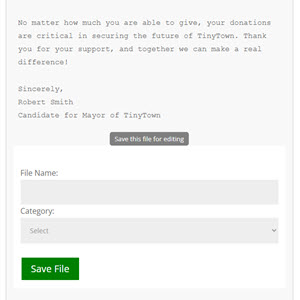 Save and Edit
Copy your text to a document or save the copy for editing.