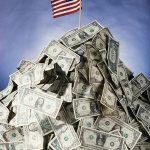 In fundraising, trigger events attach an emotional link to a request, promoting a higher response rate. Generic appeals for funds are never as successful as specific appeals. Any number of trigger events can provide you with the excuse to reach out to your supporters for donations.
Email and social media gives you an almost immediate way to reach to supporters and capitalize on trigger events. With a little planning, you can keep your fundraising momentum going throughout the campaign.
This resource is available to members.
OnlineCandiateResources.com provides access to:
Online political campaigning articles

Custom tools, including the Campaign Letter Generator

Free social media graphics and brochure templates

Website copy examples and political resources

And more.
For Online Candidate website clients, membership is FREE.
Not a client? You can still join.

You may be interested in...