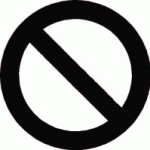 Twitter and Facebook have recently tightened integration. Twitter has tweaked the way that usernames, hashtags, photos and more are cross-posted to Facebook. For campaigns tired of posting to both social media sites separately, this seems like a good thing. After all, what could go wrong with automatic cross-posting of content?
Plenty, perhaps.
This resource is available to members.
OnlineCandiateResources.com provides access to:
Online political campaigning articles

Downloadable campaign worksheets and checklists

Custom tools, including the Campaign Letter Generator

Political resources for fundraising, email and promotion

And more.
Access is FREE for Online Candidate website clients. Find out more.