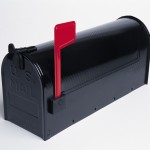 From now until the election, you will need to keep your supporters informed. You will want to write email newsletters and updates regularly and with greater frequency as Election Day approaches.
Below are some topics that can be used to keep your newsletters interesting.
This resource is available to members.
OnlineCandiateResources.com provides access to:
Online political campaigning articles

Downloadable campaign worksheets and checklists

Custom tools, including the Campaign Letter Generator

Political resources for fundraising, email and promotion

And more.
Access is FREE for Online Candidate website clients. Find out more.