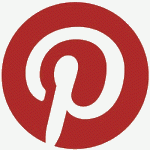 Is your campaign on Pinterest yet? Yes, it's yet another social network to manage, but Pinterest is a bit different than the others. Pinterest is more visual than Facebook and Twitter. It enables users to share ideas, photos and anything one might find of interest to someone else. It's a more image, less status social network.
Your 'page' on Pinterest is in the format of a push-pin bulletin board. You can pin videos, images, photos, etc., to your pinboard and share it with your followers. More and more content from Pinterest goes viral these days. Posted content is often liked to on Facebook or tweeted about on Twitter.
If you are unfamiliar with Pinterest, here are some top tips to help you get your campaign started with the service:
This resource is available to members.
OnlineCandiateResources.com provides access to:
Online political campaigning articles

Custom tools, including the Campaign Letter Generator

Free social media graphics and brochure templates

Website copy examples and political resources

And more.
For Online Candidate clients, membership is FREE.
Not a client? You can still join.