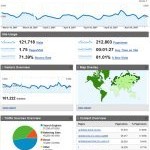 If you want to improve your Google Analytics data, you'll want to tag your links. By properly tagging outside links in your emails, banner ads, splash pages and other traffic sources, you'll be able to break down and analyze your results with much better granularity.
A typical tracking link might look like this:
http://www.mysite.com/page.html?utm_source=newsletter15&utm_medium=email&utm_campaign=gotv&utm_content=banner-top
This resource is available to members.
OnlineCandiateResources.com provides access to:
Online political campaigning articles

Downloadable campaign worksheets and checklists

Custom tools, including the Campaign Letter Generator

Political resources for fundraising, email and promotion

And more.
Access is FREE for Online Candidate website clients. Find out more.