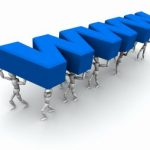 A lot of people create their website site content in Microsoft Word or another word processing program, thinking it's an easy way to format their text and links. Then they paste that content into their website editor or content management system to create their web pages.
And then they discover that this technique does not work very well.
Here's why: When text is pasted from Word into an HTML editor, it really screws up the HTML formatting. Even if it looks good when you do it, you may find that after a few edits, your HTML page code becomes a mess that may not render properly. In fact, some web editors actually disable direct pasting from Word into their editor for this very reason.
This resource is available to members.
OnlineCandiateResources.com provides access to:
Online political campaigning articles

Downloadable campaign worksheets and checklists

Custom tools, including the Campaign Letter Generator

Political resources for fundraising, email and promotion

And more.
Access is FREE for Online Candidate website clients. Find out more.