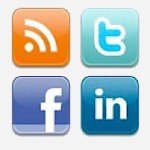 If you are new to social media, you may have some preconceived ideas of how it works. Even experienced marketers buy into popular myths about social media and what it can and cannot do for political candidates.
Here are some of the biggest social media myths. Perhaps you've heard of them.
Social media is F-R-E-E
If you mean 'free' as in no monetary cost, you're right. You can sign up and create profiles on popular platforms such as Facebook, Twitter and YouTube for free. The real 'cost' comes from the time spent creating content, attracting followers, building relationships and measuring results.
Having a social media campaign plan is essential. Every message you craft and post you release should be part of that overall plan. Doing it well takes time, effort and a commitment to success. That's your price for success.
This resource is available to members.
OnlineCandiateResources.com provides access to:
Online political campaigning articles

Downloadable campaign worksheets and checklists

Custom tools, including the Campaign Letter Generator

Political resources for fundraising, email and promotion

And more.
Access is FREE for Online Candidate website clients. Find out more.