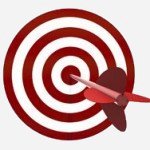 One problem with Facebook's newsfeed is that you never actually see everything from the people and Pages you follow.  Facebook uses an algorithm to determine and filter what items you end up seeing. This is done to keep users from being overwhelmed by updates. However, users have several ways that they can ensure that particular updates are shown.
In time, followers are less likely to see updates if you not show interest in a Page's updates by Liking, commenting or sharing. This can mean that voters who really want to follow your campaign on Facebook may not see all of your campaign's posts or may see fewer and fewer of them over time.
Unfortunately, most don't know that they are missing out on updates – or that they can change settings to ensure they get all the updates they really want to see.
Help your followers keep up with with your campaign. Here are sample instructions you can use on your website, email, or thank you pages to help followers adjust their Facebook settings to ensure that they get ALL of your campaign updates going forward.
This resource is available to members.
OnlineCandiateResources.com provides access to:
Online political campaigning articles

Downloadable campaign worksheets and checklists

Custom tools, including the Campaign Letter Generator

Political resources for fundraising, email and promotion

And more.
Access is FREE for Online Candidate website clients. Find out more.