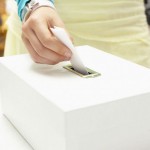 Sometimes elections, particularly local elections, come down to only a handful of votes. While all the moral support in the world is nice, a candidate cannot win an election until they get their supporters into the voting booth
So how can a campaign get more supporters to actually turn out on Election Day? One way is to simply ask supporters this question:
This resource is available to members.
OnlineCandiateResources.com provides access to:
Online political campaigning articles

Downloadable campaign worksheets and checklists

Custom tools, including the Campaign Letter Generator

Political resources for fundraising, email and promotion

And more.
Access is FREE for Online Candidate website clients. Find out more.