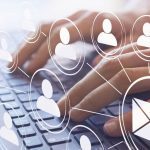 Campaign events take a lot of planning to set up, organize and pull off. But the work doesn't end after the event. Use the opportunity of follow-up email to keep your event in mind and get them prepared for the next one.
This resource is available to members.
OnlineCandiateResources.com provides access to:
Online political campaigning articles

Custom tools, including the Campaign Letter Generator

Free social media graphics and brochure templates

Website copy examples and political resources

And more.
For Online Candidate clients, membership is FREE.
Not a client? You can still join.