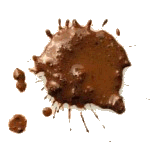 Dirty tricks have become more and more a staple of online campaigning. Even small local races are finding themselves embroiled in online attacks and negative viral campaigns. Some campaigns are finding that there are worse things that can happen on Facebook than just nasty wall comments.
Under the right set of conditions, candidates can actually find themselves banned from posting on Facebook!
This resource is available to members.
OnlineCandiateResources.com provides access to:
Online political campaigning articles

Custom tools, including the Campaign Letter Generator

Free social media graphics and brochure templates

Website copy examples and political resources

And more.
For Online Candidate website clients, membership is FREE.
Not a client? You can still join.