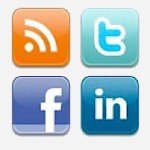 Social networks are a great way to build your campaign's brand. The more people you have following you, the easier it is to release messaging and quickly mobilize your supporters. Here are 5 simple ways you can promote your campaign's brand and build a reliable following online.
This resource is available to members.
OnlineCandiateResources.com provides access to:
Online political campaigning articles

Downloadable campaign worksheets and checklists

Custom tools, including the Campaign Letter Generator

Political resources for fundraising, email and promotion

And more.
Access is FREE for Online Candidate website clients. Find out more.