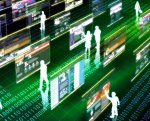 Things move quickly online, and political campaigns of all sizes need to have in place some sort of 'rapid-response' mechanism. But the key to being able to react quickly is knowing what is going on in the first place.  Keeping an eye on traditional and social media for activity that a candidate should react to is just one benefit of monitoring.
Here are other ways that online monitoring can benefit your campaign:
This resource is available to members.
OnlineCandiateResources.com provides access to:
Online political campaigning articles

Downloadable campaign worksheets and checklists

Custom tools, including the Campaign Letter Generator

Political resources for fundraising, email and promotion

And more.
Access is FREE for Online Candidate website clients. Find out more.