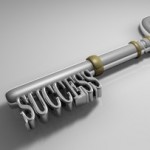 Once you have your campaign website built, you need to build links to your site in order to make it discoverable by the search engines and to rank for related searches. Below is a checklist of initial link sources to help you get started in building your online rankings.
This resource is available to members.
OnlineCandiateResources.com provides access to:
Online political campaigning articles

Downloadable campaign worksheets and checklists

Custom tools, including the Campaign Letter Generator

Political resources for fundraising, email and promotion

And more.
Access is FREE for Online Candidate website clients. Find out more.