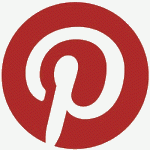 Pinterest is a website that allows people to organize and share things found on the web. Users can browse pinboards created by other people to discover new things.  It is basically a virtual pinboard – and a site that many politicians are using in their online marketing efforts.
A few years back, Pinterest has become one of the five most popular social networking sites in the U.S. At the time, a study found the site actually drives more traffic to blogs than Twitter. (It's not quite the traffic driver today.)
Here are some ways campaign have used Pinterest effectively.
This resource is available to members.
OnlineCandiateResources.com provides access to:
Online political campaigning articles

Custom tools, including the Campaign Letter Generator

Free social media graphics and brochure templates

Website copy examples and political resources

And more.
For Online Candidate clients, membership is FREE.
Not a client? You can still join.