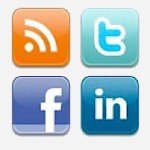 Spying on your political opponents today is easier than ever. Twitter is a popular social network for political candidates of all types. Because much of the data from Twitter is freely available you can use that information to learn more about your opponent's followers and campaign strategies.
In this post, we'll examine the ways you can use Twitter information to get an inside look at what your political opponents are saying, planning, and doing.
This resource is available to members.
OnlineCandiateResources.com provides access to:
Online political campaigning articles

Downloadable campaign worksheets and checklists

Custom tools, including the Campaign Letter Generator

Political resources for fundraising, email and promotion

And more.
Access is FREE for Online Candidate website clients. Find out more.