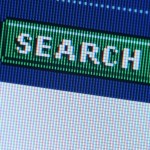 Now you have created a number of personal online profiles, a few social media accounts, and you've tied them all together with a smart linking strategy. Search results for your name should now contain several items that you created.
It's a good start, and as we get into more social media strategies and building out your campaign website, you'll see even better results. At this time, you should take the opportunity to start monitoring your results.
This resource is available to members.
OnlineCandiateResources.com provides access to:
Online political campaigning articles

Custom tools, including the Campaign Letter Generator

Free social media graphics and brochure templates

Website copy examples and political resources

And more.
Access is FREE for Online Candidate campaign website clients. Find out more.