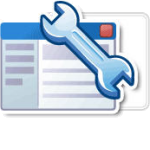 We've seen a lot of candidates do the right thing by securing a domain name and getting a website set up. Then those same candidates make the mistake of holding off going live with the site and displaying a 'coming soon' message for months on end – sometimes well into the election season!
Why do they wait? Most times, candidates want to get all the content ready before they go 'live'. They figure that without a complete site, voters won't be interested in seeing the site. That's a mistake, one that can cost a campaign future website traffic.
This resource is available to members.
OnlineCandiateResources.com provides access to:
Online political campaigning articles

Downloadable campaign worksheets and checklists

Custom tools, including the Campaign Letter Generator

Political resources for fundraising, email and promotion

And more.
Access is FREE for Online Candidate website clients. Find out more.