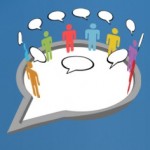 'Making the ask' in politics is usually referred to the part of a conversation where one person asks another to either volunteer, make a donation or help a campaign in some way. The great thing about having online connections with others is that you can make the ask many, many times. The question is – are you taking advantage of your opportunities?
Ask for something … anything
Every web page, email, brochure in your campaign should ask for something. Don't create a long issue page on your websites that details your position point by point and just wraps it all up with a summary paragraph. If you do that, then all you've done is told the reader something.
Maybe they'll agree with you. Maybe you've given them something to think about.
This resource is available to members.
OnlineCandiateResources.com provides access to:
Online political campaigning articles

Downloadable campaign worksheets and checklists

Custom tools, including the Campaign Letter Generator

Political resources for fundraising, email and promotion

And more.
Access is FREE for Online Candidate website clients. Find out more.