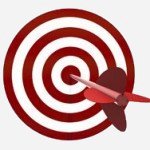 Information is power. It is important to keep up with what people are saying about you online.
For any of your social media accounts, you will want to keep up with updates and set up alerts whenever there is an action with your account. If you can, have several people monitor your accounts for activity so that you can respond quickly and appropriately.
This resource is available to members.
OnlineCandiateResources.com provides access to:
Online political campaigning articles

Custom tools, including the Campaign Letter Generator

Free social media graphics and brochure templates

Website copy examples and political resources

And more.
For Online Candidate clients, membership is FREE.
Not a client? You can still join.