'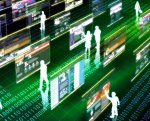 Brochureware' is a term used to describe static websites that offer little more than images and text. Political campaigns today cannot afford to run static websites. Even small campaigns need to engage their online audience to build awareness and support.
Below are some fairly simple ways to add interactivity to your campaign website. These features help keep visitors on your site longer, allow them to become more involved in your campaign, and provide something that they can pass along to others.
This resource is available to members.
OnlineCandiateResources.com provides access to:
Online political campaigning articles

Downloadable campaign worksheets and checklists

Custom tools, including the Campaign Letter Generator

Political resources for fundraising, email and promotion

And more.
Access is FREE for Online Candidate website clients. Find out more.
You may be interested in...