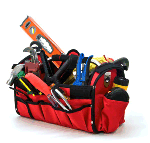 Have you ever had someone send you emails, but you never seem to get them? I've had that happen to me, and most of the time the 'missing' messages somehow made it into my spam folder.
Many times this happens is because the email has a word or phrase that triggers a spam alert. Most of the time the sender has no idea that this is happening.
Question is, is this happening with your email? If you are sending messages to large numbers of recipients, one wrong word could keep your message from appearing to the majority of your subscribers.
This resource is available to members.
OnlineCandiateResources.com provides access to:
Online political campaigning articles

Downloadable campaign worksheets and checklists

Custom tools, including the Campaign Letter Generator

Political resources for fundraising, email and promotion

And more.
Access is FREE for Online Candidate website clients. Find out more.
You may be interested in...