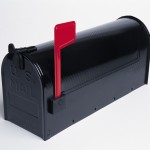 A good email segmentation strategy can lead to better results, providing you with higher open rates, and increased conversions from your subscribers. Because no two subscribers are identical, you should not treat everyone on your campaign mailing list the same.
When trying to figure how to send email using segmentation, the first step you should take is determining just what criteria or factors your groups will be based on. Professional marketers often base their lists on personal interests, behavior and demographics. Let us have a closer look at these three areas – and how they might apply to your campaign.
This resource is available to members.
OnlineCandiateResources.com provides access to:
Online political campaigning articles

Downloadable campaign worksheets and checklists

Custom tools, including the Campaign Letter Generator

Political resources for fundraising, email and promotion

And more.
Access is FREE for Online Candidate website clients. Find out more.
You may be interested in...