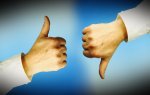 Politics lives and breathes on voter polls and surveys. For local candidates with limited budgets, there are online survey tools that can gather feedback in order to perfect a campaign's message and methods. Campaign surveys can be sent to participants in several ways: through a website link, via your email list, or through off-line contact, such as an invitation through campaign brochures and pamphlets.
A well-structured survey can provide a useful tool to provide insight into what issues are important to voters. Below are some basic tips to help make your online survey effective and inviting to participants.
This resource is available to members.
OnlineCandiateResources.com provides access to:
Online political campaigning articles

Downloadable campaign worksheets and checklists

Custom tools, including the Campaign Letter Generator

Political resources for fundraising, email and promotion

And more.
Access is FREE for Online Candidate website clients. Find out more.