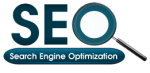 Trying to your candidate name, issue or other phrase to rank well on Google? Here's a simple tip that's often overlooked, but extremely powerful for search engine optimization.
This resource is available to members.
OnlineCandiateResources.com provides access to:
Online political campaigning articles

Downloadable campaign worksheets and checklists

Custom tools, including the Campaign Letter Generator

Political resources for fundraising, email and promotion

And more.
Access is FREE for Online Candidate website clients. Find out more.