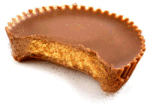 For Reese's Peanut Butter Cups, the combination of two good items makes for an even better product. And so it is with SEO and social media. Combining the two effectively can improve your online presence. All it takes is a little planning and execution.
SEO, or search engine optimization, is simply the process of getting your site to the top of the natural search results. Social media is, as defined by Wikipedia, "interactive web platforms via which individuals and communities share, co-create, discuss, and modify user-generated content".
When you mix the two together, you get a powerful combination.
To maximize both social media and SEO for your online campaign content, follow these steps:
This resource is available to members.
OnlineCandiateResources.com provides access to:
Online political campaigning articles

Downloadable campaign worksheets and checklists

Custom tools, including the Campaign Letter Generator

Political resources for fundraising, email and promotion

And more.
Access is FREE for Online Candidate website clients. Find out more.