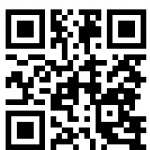 Have you noticed the square, strange-looking bar codes that appear on boxes, print ads and on signs? These are called QR codes.  They can be easily scanned by a smartphone to automatically pull up information such as URLs, phone number, videos, photographs, text and more. Businesses have been using them for years, though now political campaigns are starting to adopt them, too.
QR stands for 'Quick Response' . They were first developed in a Japanese company called Denso-Wave in 1994. QR codes are 2 dimensional bar codes that can be read both vertically and horizontally. The codes consist of a grid of tiny squares. This allows for far more data to be encoded in a much smaller space than a conventional bar code.
This resource is available to members.
OnlineCandiateResources.com provides access to:
Online political campaigning articles

Custom tools, including the Campaign Letter Generator

Free social media graphics and brochure templates

Website copy examples and political resources

And more.
For Online Candidate clients, membership is FREE.
Not a client? You can still join.