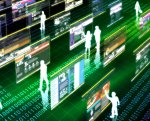 More and more politicians are getting themselves in hot water for things they say or do online. It doesn't have to be this way. With a little knowledge, foresight and attention, any political candidate can create and maintain a positive online presence.
Because there are so many potential online pitfalls, let's focus on the most common errors that candidates make. These errors may reveal a lack of online savvy and can often end up hurting a campaign or a candidate's online reputation.
This resource is available to members.
OnlineCandiateResources.com provides access to:
Online political campaigning articles

Custom tools, including the Campaign Letter Generator

Free social media graphics and brochure templates

Website copy examples and political resources

And more.
For Online Candidate website clients, membership is FREE.
Not a client? You can still join.