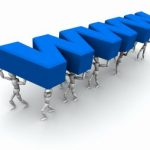 One way that your campaign website can rank higher in the search results and get more visits by crafting compelling title tags and meta descriptions. Here are some tips to help you get the most out of your site's search result listings.
If you were searching about candidates for a local election, which of the following search results would you be most likely to click on?
This resource is available to members.
OnlineCandiateResources.com provides access to:
Online political campaigning articles

Downloadable campaign worksheets and checklists

Custom tools, including the Campaign Letter Generator

Political resources for fundraising, email and promotion

And more.
Access is FREE for Online Candidate website clients. Find out more.
Try the Political Candidate Search Tool to see how you and your opponents appear for campaign-related searches.