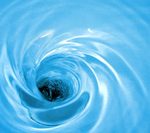 There's a balance to what you may want to say, and what others are willing to read. A political campaign website must balance the needs of getting its points across, while supplying voters with enough information to gain their support. Too little information, and voters won't know enough about your. Too much information, and you have a different problem.
We've seen some candidates literally create online 'books' with each web page containing 750-1000 words of policy information, opinion and promises. Multiply that by fifty or so pages and you have the word equivalent of a novel.
Yeah, that's too much.