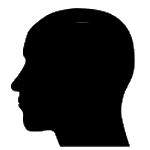 As part of your campaign link building strategy, you may be tempted to add or edit a candidate profile on Wikipedia. If so, there are a few things you should know…
First, we should note that writing your own autobiography on Wikipedia is strongly discouraged. The site wants biographies, not autobiographies. Here is Wikipedia's (paraphrased) take on the matter:
This resource is only available to members!
Joining OnlineCandiateResources.com gets you instant access to:
Exclusive Video Course - Running for Office as an Online Candidate

275+ articles focused on online political campaigning

Downloadable campaign worksheets and checklists

Custom tools, including the Campaign Letter Generator, Search Tools and more

Political resources for fundraising, email and promotion

And much more!
Access is FREE for Online Candidate website clients. Find out more.
If you are a current member, log in using the form to the right. If you are not a member, you can Join Now.