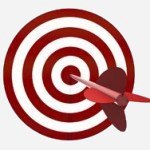 In the world of online marketing, a squeeze page is a single web page designed with the sole purpose of capturing information for follow-up marketing. Direct response marketing techniques are often used. These include the use of a headlines, bullets, teaser copy, deadlines, incentives and testimonials that are designed to influence the visitor to buy, subscribe or sign up for more information.
Landing pages work for businesses, and they can work for political marketing. Here are the basic components of a squeeze page:
Membership Has Its Advantages
A subscription to OnlineCandiateResources.com gets you instant access to:
275+ articles focused on online political campaigning

Downloadable Worksheets and Checklists

Custom tools, including the Campaign Letter Generator, Link Submissions and Search Tool

Political resources for fundraising, email and promotion

And much more!
Join today and get all this and more.
Access is FREE for Online Candidate clients. Find out more.
If you are a current member, log in using the form to the right. If you are not a member, we invite you to view the subscriber benefits at Membership Benefits.