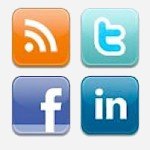 As you connect with more people online, the maintenance needs of your social networking will grow along with it. How you arrange to keep up with your social media needs will depend on your campaign. Having a candidate fully handle the campaign's online efforts might not be a good idea. Social media can become addictive, and a candidate needs to engage people in the real world. At some point, some or all of these duties should probably be delegated to others.
Consider how your campaign will handle the following:
How will you keep up with new content, new conversations, and immediate responses to issues?
Others may take your content and remix it in ways you that you cannot control. How will you handle that? Generally, it's best to take a hands-off approach. Trying to remove or completely control content can become a distraction.
How will you handle people voicing criticisms within your own social network?
Who will manage two-way conversations and interact with people in your network?
Will you allow community policing and deleting of offensive materials?
Are you prepared to shift your strategy based on how your followers interact with your campaign? For example, if your videos prove to be popular, how will you capitalize on that? Will you shift resources to create more videos, or find new ways to promote them?
Your organization may want to recruit a web coordinator to post site updates, manage social network profiles, help compose e-newsletters, set up your fundraising page, and handle your online advertising. Whoever maintains the campaign's web presence will have the responsibility of maintaining the campaign's online focus and theme. If you use a volunteer, be sure to keep in close contact with that person. If they do not perform updates in a timely manner or cannot handle the job, then find someone else to do it.
You may want to set up an update schedule for your campaign. This would set a regular timeline for Facebook and Twitter updates, press releases and policy position updates. However an update schedule needs to be flexible enough to respond quickly to breaking news and events.
The Least You'll Want To Do
Political campaigns can go deep into social media. Very deep. Large political campaigns have the resources to hire media firms to run, monitor and create a multi-platform system. Smaller campaigns may have only one or two people who can work the online side of the campaign.
The following is our recommendation for smaller campaigns with limited resources. These items are listed in order of relative importance. Not all of them are necessary for every campaign. How much you choose to do will depend on your comfort level, the office you are seeking, and how much you really want to take on.
1) You will need a campaign website that presents information about the candidate, and is updated with campaign news and events. The web pages should have social media buttons so that others can bookmark and share your content with others.
2) Create a Facebook page and a Twitter account. These accounts should be linked from your campaign website, inviting others to follow you. These accounts should be updated (at a minimum) with anything you update on your website. If you do not plan to update your accounts, then don't create a Facebook page, and just reserve an account on Twitter to keep anyone else from getting it.
3) Reserve a YouTube account. Add relevant videos and embed them into your campaign website. Consider using a Flickr account if you plan to use and share a large amount of photographs.
4) Create an SMS campaign. Promote both online and offline wherever possible. Send alerts as necessary.
5) Engage in other relevant forums.
6) Monitor your campaign and respond quickly to direct questions and comments. When engaging in dialogue, do no reply over multiple channels. For example, if you are responding to someone in Facebook, do not post the reply on Twitter or elsewhere.
7) Seek participation from followers rather than simply pushing out material. Ask questions. Create polls or surveys. Encourage feedback and dialogue to build and sustain interest.
You can set up tools to automate your social media updates, but it's usually better to take the time to post items separately. For example, for a website update, you may want your Tweet title to be in the form of a question, but for Facebook, you may want to use the article title along with an interesting blurb.
Action Items
Determine how much you want to commit to social networking. You can always increase what you do, but if you start with a site or platform, you shouldn't let it wither away. Get to know the platforms before you start your campaign. That way, you are less likely to make any gaffes or mistakes.
  By Shane Daley