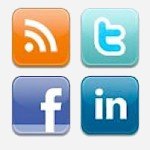 Promoting yourself online is one thing, but your exposure reaches a whole new level when others start promoting you as well. As a political candidate, you should encourage your supporters to promote your website content and spread the word about your campaign.
The most effective way to do this is to simply ask others to share your content – and to make Sharing Buttons readily available so they can do so.
Membership Has Its Advantages
A subscription to OnlineCandiateResources.com gets you instant access to:
275+ articles focused on online political campaigning

Downloadable Worksheets and Checklists

Custom tools, including the Campaign Letter Generator, Link Submissions and Search Tool

Political resources for fundraising, email and promotion

And much more!
Join today and get all this and more.
Access is FREE for Online Candidate clients. Find out more.
If you are a current member, log in using the form to the right. If you are not a member, we invite you to view the subscriber benefits at Membership Benefits.