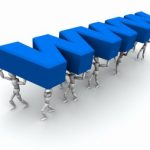 In the early 2000s, only the most online-savvy political candidates put much focus on the web. Sure, presidential campaign websites had been around since the mid-90s, but for local candidates the web was not an investment worth spending much time or money.
How things changed. By 2008, Barack Obama's presidential campaign had raised half a billion dollars online. In 2012, he raised $690 million digitally. The 2016 presidential campaign shattered all online donation records. Today, the internet is considered as influential a medium as television and radio.
Until recently, online campaigning consisted of creating a website of text and images. It was little more than an online brochure. Bandwidth was not widely available for video advertising. Social media was too small and fragmented to be of much use in building support.
Today, even local candidates accept online donations. They promote themselves through online advertising and social media. They are even starting to target individual donors in ways that were unheard of a decade ago.
While a campaign website remains the hub of a candidate's online presence, the work begins on a much more personal level.
This resource is only available to members!
Joining OnlineCandiateResources.com gets you instant access to:
Exclusive Video Course - Running for Office as an Online Candidate

275+ articles focused on online political campaigning

Downloadable campaign worksheets and checklists

Custom tools, including the Campaign Letter Generator, Search Tools and more

Political resources for fundraising, email and promotion

And much more!
Access is FREE for Online Candidate website clients. Find out more.
If you are a current member, log in using the form to the right. If you are not a member, you can Join Now.