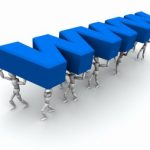 We are often asked how quickly a new campaign website will appear on the search engines. If you are worried about getting your campaign site indexed in the search engines, relax. The major search engines do not require submissions at all. Your campaign websites will be found and indexed through outside links that point back to your site.
The next question is how do you get those outside links, and how many are needed? When it comes down to it, a single link is all the search engines need to find any website or web page.
But that's not enough. Here are the easiest ways to build initial links that will quickly get your campaign website found by the search engines and get you on your way to attracting a stream of online visitors.