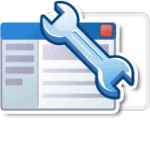 Google Webmaster Tools provides a series of free, valuable tools to webmasters. It provides candidates with tools to optimize their campaign website for search engines, report site errors, and help in marketing their website.
Through a Google Webmaster Account, you can see how Google crawls and indexes your site. Link reporting tools allow you to view, classify, and download comprehensive data about internal and external links to your site. As with Google Analytics, you can discover which search queries drive traffic to your site, and see exactly how users arrive at your site. You'll also have information about your sitemap(s) and through the tool you can request Google index or reindex your site.
And like we said, it's free. If you are interested in setting up a Webmaster Account for your campaign, you'll just need to follow these simple steps.
Step 1: To have a Google Webmaster account, you will first need a Google account. You'll have an account if you already have a gmail account or actively use any other Google tool. If you don't use any of these services, you can create a new Google Account.
Step 2: Visit http://www.google.com/webmasters/tools, and if you haven't done so already and register for a Google Webmaster Tools Account. Then sign in.
Step 3: Once you are signed in, you'll be able to add your web site address, and click on the Add Site button.
Step 4: Next, you'll see when Google last had its bot crawl your site. If your site is brand new, this should trigger Google's bot to start the indexing process.
At this step, you'll be asked to verify your site. Site verification means that other people won't be able to look at some of the more meaningful statistics that Google Webmaster Tools has to offer. If you skip this step, you won't be able to access webmaster data.

Step 5: This is the important part. Having clicked on the Verify your site link, you must select a verification method. If you have setup Google Analytics (must be with the newer "async" tracking code), and you are an administrator for the account, go ahead and click verify. If you aren't using Google Analytics you may use one of these alternate methods.
Upload an HTML file to your server - If you have ftp access to your website, this should be an easy option. You'll get a small file to upload to your server.
Add a meta tag to your site's homepage - This involves adding a small line of code to your website. If you can edit your site home page, great. If you use WordPress, it's easily accomplished with many plugins. WordPress SEO by Joost is one of these, or if you just need verification, Webmaster Tools Verification should work.
Add a DNS record to your domain's configuration - If you have access to your DNS records, this is an option. Just be patient for the records to update.
Step 6: After your site has been successfully verified, you will have full access to your account and the tools contained within.
In our next article, we will cover all the features and functionality of the Google Webmaster Dashboard.
Additional Resources
Here are some links that should help you get started with Webmaster Tools.
Webmaster Tools: Sign up here to get started!

Google Webmaster Guidelines: Following these guidelines will help Google find, index, and rank your site. There's a lot of good information that will help you rank better for relevant searches and help you avoid 'spammy' webmaster techniques that could get your website banned or demoted on Google.

Sitemap Generator: If you are using WordPress, you can use Google XML Sitemaps just for this, or Yoast's SEO plugin includes sitemaps as one of many features. If you're not on WordPress, this site can build one for you or you can create a sitemap manually.