Generating an Online Signature File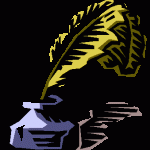 Many candidates use the home page of their campaign website to personally address voters or constituents. It's a nice technique, but what kills the illusion of an online 'letter' is the lack of a handwritten signature. Here are a few ways to generate a realistic-looking signature for your web pages.
Membership Has Its Advantages
A subscription to OnlineCandiateResources.com gets you instant access to:
275+ articles focused on online political campaigning

Downloadable Worksheets and Checklists

Custom tools, including the Campaign Letter Generator, Link Submissions and Search Tool

Political resources for fundraising, email and promotion

And much more!
Join today and get all this and more.
Access is FREE for Online Candidate clients. Find out more.
If you are a current member, log in using the form to the right. If you are not a member, we invite you to view the subscriber benefits at Membership Benefits.