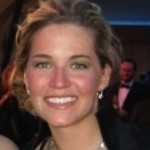 Katie Naranjo, CEO and co-founder of GNI Strategies, has been working in campaigns since she was six years old in Lufkin, Texas, volunteering for Bill Clinton. She continued her activism in Austin, serving during the 2008 election cycle as President of the College Democrats of America, an organization of over 100,000 members. Katie earned a B.S. in Public Relations and a B.A. in Government from the University of Texas.
Ms. Naranjo's past clients include the presidential campaign of then-Senator Hillary Clinton; Congressmen Max Sandlin, Chris Bell, and Lloyd Doggett; Houston Mayor Annise Parker; and many others.
Katie will share the Facebook strategies and framework that GNI Strategies provides for its own clients.  She will address the recent changes to Facebook and show how you can best achieve your political goals in this new environment.  The second half-hour is devoted to questions.
Here is the video:
Membership Has Its Advantages
A subscription to OnlineCandiateResources.com gets you instant access to:
275+ articles focused on online political campaigning

Downloadable Worksheets and Checklists

Custom tools, including the Campaign Letter Generator, Link Submissions and Search Tool

Political resources for fundraising, email and promotion

And much more!
Join today and get all this and more.
Access is FREE for Online Candidate clients. Find out more.
If you are a current member, log in using the form to the right. If you are not a member, we invite you to view the subscriber benefits at Membership Benefits.