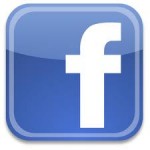 Facebook recently rolled out its 'Promoted Posts' feature for Page administrators. But before your campaign starts throwing money at Facebook to push your campaign news, let's take a look at what Promoted Posts are, how they work, and whether they are something your campaign should consider using.
Organic promotion on Facebook refers to the news feed stories automatically generated from the actions taken by people on your Facebook Page or Page posts. For example, when someone likes something you post to your Page, their friends may see a story about in their news feeds. To increase your exposure, Facebook (of course) recommends Facebook Ads and now Promoted Posts.
When you promote a post, it will be shown in the news feeds of more of the people who like your Page than you would reach normally. Friends of the people who have interacted with your post will also be more likely to see the story in their news feeds for up to 3 days from when the post was first created.