Domain Name Squatting and Other Dirty Tricks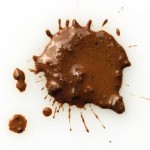 Domain squatting or cybersquatting is the term used for someone who registers a domain that infringes on another's intellectual property or trademark. Some squatters attempt to sell the names back to rightful owners for a profit, while others use them to deceive web searchers and send them to a website they were not intending to visit.
Over the years, a number of celebrities have recaptured their own names that were being used as domain names. In most cases, the registrant (the cybers quatter) was attempting to profit on the celebrity's fame.
But what if you're not famous (or famous enough) to argue that your own name is a trademarked term?