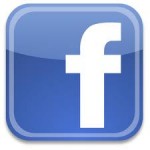 Simply having a Facebook Page does not guarantee that you will attract any followers. As a candidate, you must obviously have have something to offer voters. Beyond that, it does take effort to make your page stand out from the others. It should be something that attracts the eye and get visitors to take action.
Here are some tips and design ideas to make your political Facebook Page really stand out:
Membership Has Its Advantages
A subscription to OnlineCandiateResources.com gets you instant access to:
275+ articles focused on online political campaigning

Downloadable Worksheets and Checklists

Custom tools, including the Campaign Letter Generator, Link Submissions and Search Tool

Political resources for fundraising, email and promotion

And much more!
Join today and get all this and more.
Access is FREE for Online Candidate clients. Find out more.
If you are a current member, log in using the form to the right. If you are not a member, we invite you to view the subscriber benefits at Membership Benefits.