What Are Your Best Campaign Donor Leads?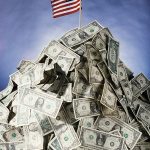 Building a good donor list is critical for any political campaign. But what type of lead provides the greatest chance that someone will become a repeat donor, volunteer or supporter? Is it people who interact with your campaign online or is it those who are solicited by traditional mail?
The short answer: your best leads are muilti-channel donor leads. Multichannel giving has become popular among fundraisers, with the general consensus that campaigns should fundraise through all available channels in order to reach today's donors.