Our informational videos are only available to members!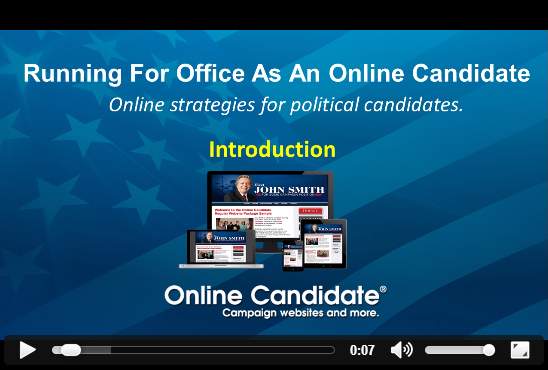 A subscription to OnlineCandiateResources.com gets you instant access to:
Exclusive Video Course - Running for Office as an Online Candidate

275+ articles focused on online political campaigning

Downloadable campaign worksheets and checklists

Custom tools, including the Campaign Letter Generator, Search Tools and more

Political resources for fundraising, email and promotion

And much more!
Access is FREE for Online Candidate website package clients. Find out more.
If you are a current member, log in using the form to the right. If you are not a member, you can Join Now.
Online fundraising can be a great way to bring in campaign funds, particularly if you want to target a wider audience and a greater quantity of small donations. As technical barriers have dropped in recent years, more and more local campaigns are raising money online.